Get Creative With Moulding Build-Ups
Certain installations require going beyond a basic crown, base or case install. These installations are referred to as "build-ups" meaning several different mouldings are put together to create a more elaborate finished appearance.
The illustrations below show some of the combinations that can be achieved by combining multiple moulding styles to create a desired effect. The possibilities are limited only by your imagination. This build-up technique also gives you the ability to create your own style from modern to traditional. You can also match a wide variety of existing moulding installations including traditional and Victorian which often have a more elaborate look. High ceilings are a perfect match for build-ups and can be incorporated into chair rails and base boards as they add a dramatic finished look to the room.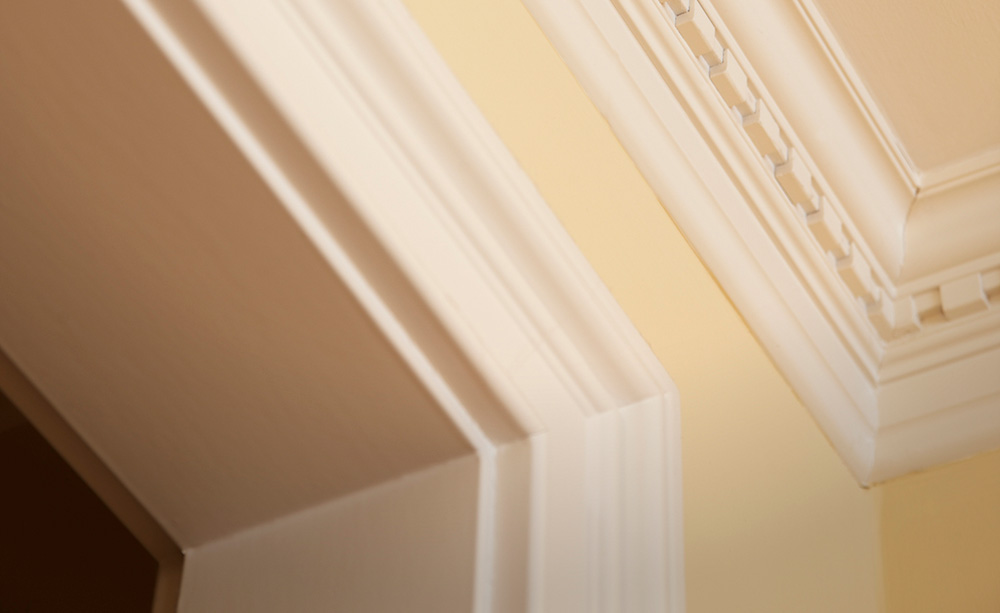 Ceiling Build-Up
Get creative with ceiling build-ups, the sky's the limit with AWI mouldings. Start out designing by mocking up short build-up sections. This way you can test options on your ceiling to determine overall look and feel, desired weight, and profile.